Loving my Floathub so far. But I am not sure I have my solar panel charger or starter battery (battery onw) hooked up correctly. See my chart over time:
I would expect my starter battery (battery one) to be almost flat all the time, independent of the solar panel. Now that I am writing this: maybe it's not a floathub connection thing, but more the way I have wired my batteries and solar together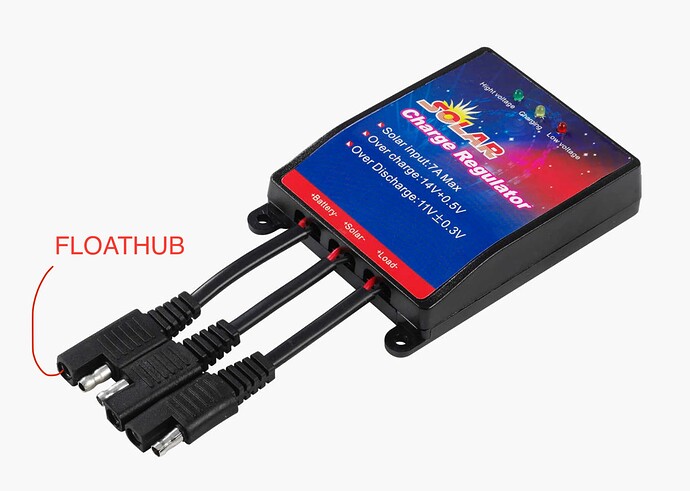 But just to make sure: is the marked spot on the charger (see photo below) where I need to get the solar panel charger hooked from?